Are you passionate about contemporary art and mediation?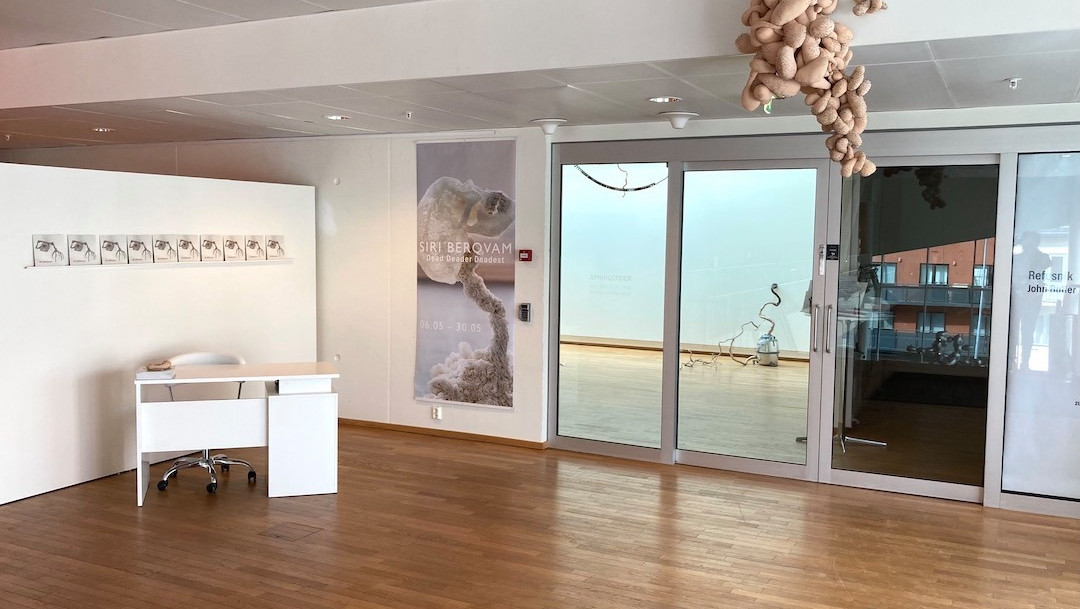 Møre og Romsdal Art center is looking for someone to fill a 100% position for a 2-year commitment with the possibility of extension starting January 2022.
The position will be dedicated to developing and implementing the art centers plans for mediation and various activities in learning and public engagement.
Application letter and CV are sent to: post at mrkunst.no as soon as possible, and by the deadline of 31 October.
We are looking for a creative and responsible person who has experience with communication of contemporary art to a wider public.
The person we hire will lead the development of mediation and delivery of activities with the ambition to provide meaningful and lasting learning experiences for a diverse public and all age groups.
Møre and Romsdal Kunstsenter/MRK is an art center with a high level of activity, with 7-8 exhibitions and a number of other events throughout the year. MRK has a gallery of 100 m2, a smaller project gallery for shorter exhibitions and film screenings, plus office facilities in the signal building Plassen in the center of Molde. In the same building you will find Molde International jazzfestival, Teatret Vårt, The Bjørnson festival, and Molde Library, which provides a natural opportunity for collaboration between the various institutions, eg we produce an annual Moldejazz Festival exhibition, an exhibition during The Bjørnson festival, and we collaborate with Molde Library for screening of art film. Interdisciplinary interaction, creative stimulation and a high professional standard are desired and expected from all institutions in the building. The person we´re looking for to strengthen our efforts to bring "art to the people", is flexible and outgoing and must be able to work both independently and in a team.
The new position includes working with approved exhibition projects, develop various activities connected to the exhibitions, and to reach out to new audience groups, in close collaboration with the general manager of MRK, other staff at the house, and our partners.
The person we are looking for should have a relevant background in the art field, and preferably experience from similar work. Ideally you have experience of creative strategic thinking and development of plans, to implement activities effectively in a gallery setting, for schools and other visitors. The person we hire must be engaged and interested in contemporary art, and have excellent written and oral presentation skills, both in Norwegian ( Scandinavian) and English.
Personal characteristics: Independent with good collaboration skills, creative, structured and accurate. High level of activity is not a problem as you actually like that there are hectic working days at times.
Wages in accordance with agreement.
From 2021 MRK follows The Collective and National Agreement for Museums and other Cultural Institutions in Norway. (Tariffavtale Overenskomst for Museer og andre Kulturinstitusjoner)
MRK is concerned with diversity, and we encourage all qualified candidates to apply for a job with us regardless of age, gender, disability, national or ethnic background.
If you have questions about the position, contact MRKs director Madeleine Park by email: Leder at mrkunst.no or phone: 91383842.
Application letter and CV are sent to: post at mrkunst.no as soon as possible, and by the deadline of 31 October.