Gyri / Sulci by Gjertrud Hals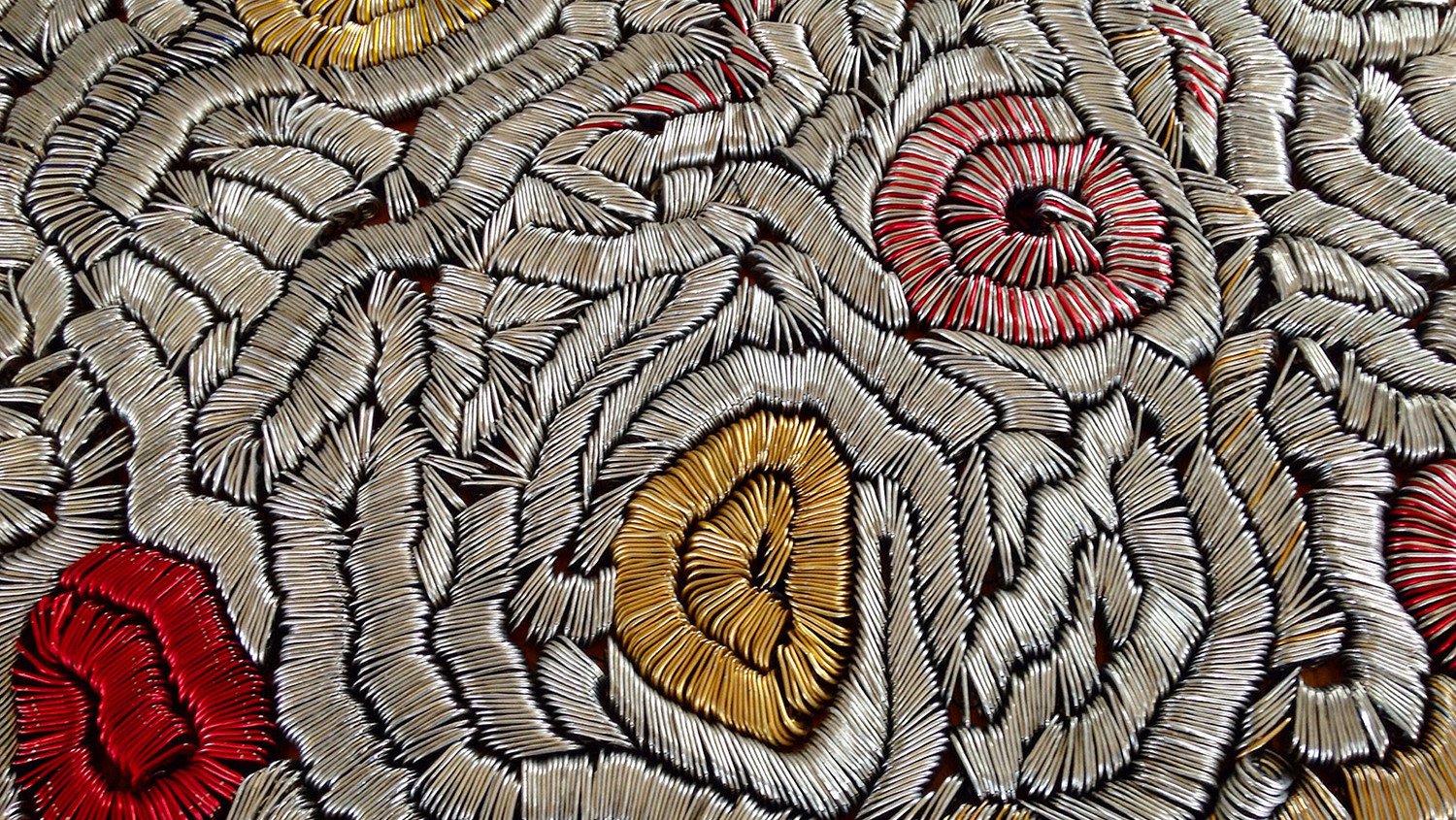 Welcome to see the development of the art installation GYRI / SULCI in Gjertrud Hals' studio in Molde
Visiting hours :
Tuesday 2 Nov, 13-19
Wednesday 3 Nov. 13-19
Thursday 4 Nov at 13-19
Friday 5 Nov at 13-19
Saturday 6 Nov at 10-15
Address: Kringstadstien 12 A. Take bus 701 to Djupdalen Øst, look for signs by the road. Parking spaces up by the road, some down.
Gjertrud Hals is one of the artists based in Møre og Romsdal who has been awarded production support through MRK's projectweeks 2021.
The goal of the project weekis not a finished exhibition, but to facilitate the testing and further development of an artistic idea.
For artists, this will be an opportunity to develop an idea in dialogue with the room or place, and with the audience. The project week has been made possible with delegated funds from BKHF.
A characteristic of Gjertrud Hals' artistic practice, is experimentation and exploration of all possible materials and the willingness to combine history and the present, tradition and innovation..
In the project Gyri / Sulci, the artist set out to develop a sculptural project by using, among other things, the metal rings from old soft drinks / beer cans.
"For decades I have used worthless objects in my work: box rings, wire stumps, roots and twigs. After a while, interest has turned more and more towards the organic, both in terms of theoretical content and experimentation with materials. In Gyri / Sulci, the challenge is to create a living organic expression with the help of inorganic materials. "
Gjertrud Hals also draws a lot of inspiration for her work from neuropsychological research, and modern man's place in nature, and how organic structures, with the brain at the center, make us creative and creative beings. Several of the artist's central works are based on the brain. https://www.gjertrud-hals.no/