Vååjnesasse buektedh / Making the Invisible Visible by Tomas Colbengtson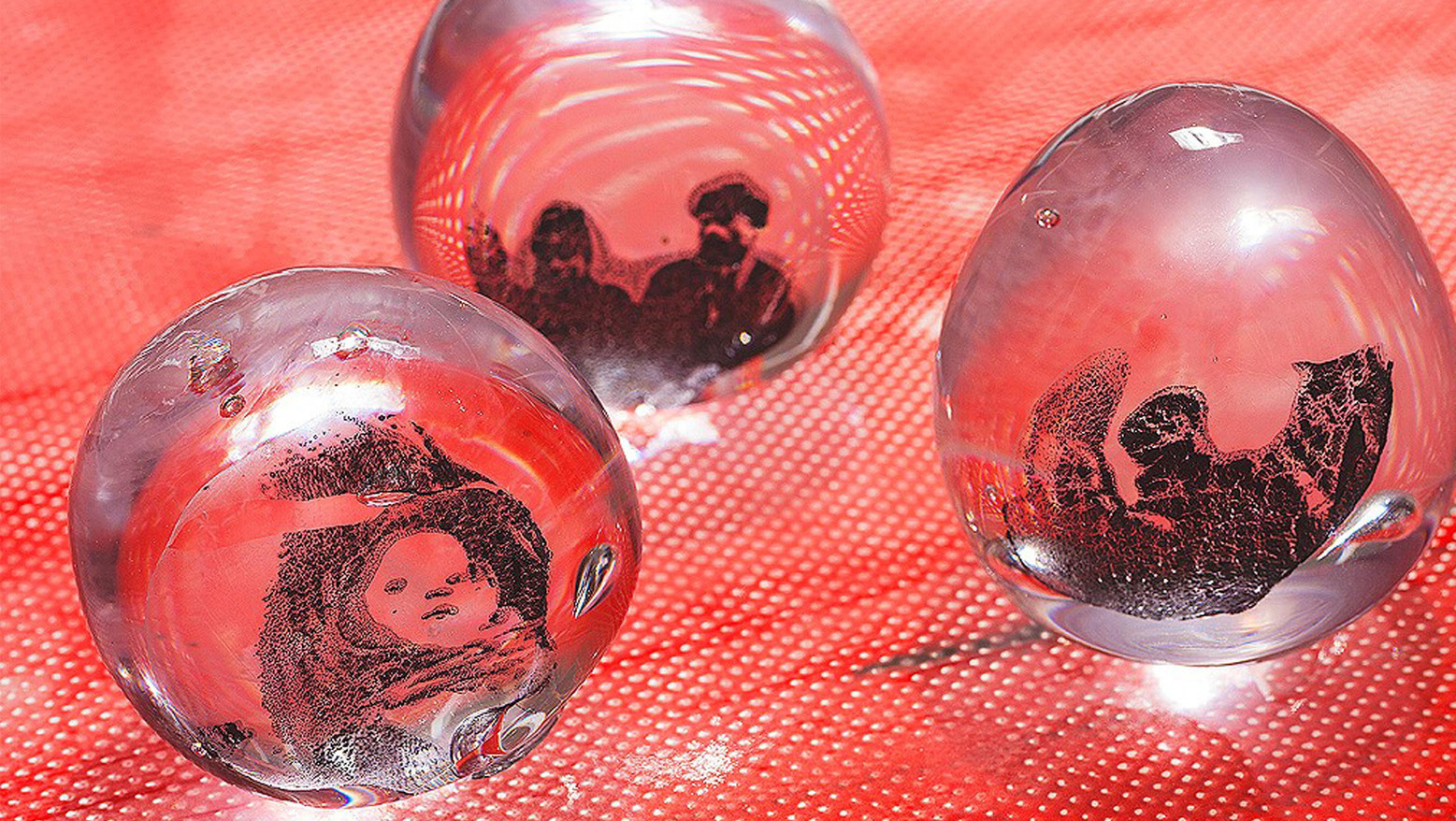 Welcome to the opening, Friday 8th of October at 6 PM.
We are proud to welcome the public to a unique new exhibition featuring Tomas Colbengtson, one of the leading artists from the Sami regions. Produced by the Sami Center for Contemporary Art (SDG) in Karasjok, the exhibition – titled Making the Invisible Visible – showcases a selection of Colbengtson's glass objects and sculptures. Books from the library of Sijti Jarnge, the Sami language and culture centre in Hattfjelldal, have also been included in order to elaborate on the themes Colbengtson explores in his art. The exhibition has previously been shown in different incarnations in Hattfjelldal, Stjørdal, Mosjøen, and Bodø (Norway) and Tärnaby (Sweden).
Colbengtson explains his thinking behind the current exhibition as follows:
I want to call attention to people from the past and give them life. Art can unite the past and the present, and the artist can give a voice to those who have lost their language.
Through his art Colbengtson seeks to both articulate and elevate important questions and to give visibility to things that have become obscured. The shape of the glass relates to a masculine or feminine shape and refers to the Sami tradition of offering sjiele-gierkie as a tribute (cell division, heart or brain). In the nuances of the glass, viewers can see images from the Sami past and present, as well as several old photographs from the South Sami area. According to Sami tradition, items of everyday use are adorned with patterns and images that are rooted in old Sami beliefs. Each colour that is used has a special significance, with for example red being the colour of blood and hence life.
In former times, the Sami considered white quartz stones to be holy. Quartz in its purest form, rock crystal, is glass, and this is what has motivated Colbengtson's own use of clear glass. In addition, images inside the glass have been preserved for thousands of years.
SDG's director Kristoffer Dolmen highlights the importance of the exhibition:
After we had to close because of the coronavirus lockdown, it is crucial for us here at SDG to hold new exhibitions this summer both in Karasjok and elsewhere. We feel that the themes of this exhibition not only fit perfectly for the South Sami and Lule Sami areas, but that they are also highly relevant given current debates on land rights and land use. It is also interesting to relate the art objects to the literature and archival material that is here and that has been made available to the public.
Tomas Colbengtson is a South Sami and grew up in a small village near the Björkvattnet lake in Tärnaby, Sweden. Colbengtson's family on his father's side came from Varntresk and Bessedør in the Okstindan mountain range in Nordland in Northern Norway, but because of local harassment they felt compelled to move across the border to Björkvattnet. His mother comes from the Winka family, who have lived in the Björkvattnet area for centuries. While growing up, Colbengtson became acquainted with the Sami struggle for self-determination and linguistic and religious freedom. The seeds of the Sami political movement were planted in the Björkvattnet area in the late nineteenth century. The renowned activist Elsa Laula Renberg lived there before she had to flee to Hattfjelldal, Norway, because of her political activities in Sweden.
Colbengtson has worked as an artist for almost thirty years. His art is firmly based on recollections and experiences from his childhood and youth and on the Sami people's current situation. It reflects the experiences of bans against the Sami language and religion in both Norway and Sweden, state-sponsored research on so-called racial biology, forced migration, and other methods that are often used by public authorities around the world to control indigenous populations. But Colbengtson's art also reflects faamoe – pride in a common cultural heritage.
Research has shown that losing one's native tongue increases people's risk for serious health issues and even suicide. Since identity is so intrinsically linked to language, the loss of language erodes the very basis of one's identity. Indigenous peoples have been subject to language bans in many places throughout the world, and suicide is sadly prevalent among indigenous peoples. Visual art may thus serve as a language when the spoken language itself has vanished and may provide a room where we can reflect.
Oversatt til Engelsk av Stig Oppedal
About Samisk Dáiddaguovddáš / the Sami Center for Contemporary Art (SDG)
SDG is located in Karasjok in Northern Norway and collaborates with artists from the entire Sami heartland of Sápmi (which extends across the borders of northern Norway, Sweden, Finland, and Russia) who explore traditional Sami handicraft, or duodji. SDG's exhibitions are shown either in Karasjok or in cooperation with other venues both in Norway and abroad.