June 12 — July 12 2021
Aleksander Johan Andreassen
Haptic Habitat
In the solo exhibition Haptic Habitat, Aleksander Johan Andreassen shows new and older works that explore points of convergence between the body and urban space.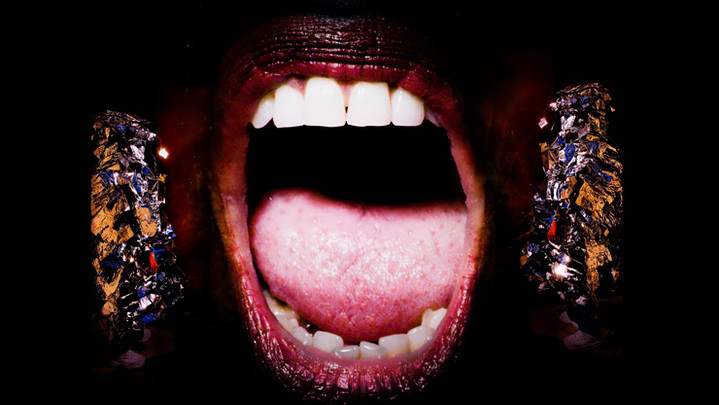 The exhibition consists of the films Alle Tankers Slekt (All Thoughts Are Kin), Strim, and Centarium, along with a new installation. In addition, the artist presents a number of performances and interventions developed with local creatives. Developed for specific locations in and around Molde, these were documented on video and will be shown in the Art Centre's project room. The participants are the actors Sara Fellman and Kjersti Botn Sandal, the skater Kristina Westad, the visual artists Anne Brit Krag and Sivert Bjørnerem, and the dancer Alma Bø.
In recent years, Andreassen has produced a number of theme-based and site-specific films, performances and interventions in public space. In these works, he explores the patterns of physical movement and social norms that public spaces elicit, while simultaneously challenging preconceptions about normality, belonging, and passivity. Andreassen is interested in the ways architecture and the design of urban space influence our social interactions, and how artistic interventions can generate new encounters. In his recent work, Andreassen has turned his attention to semi-public urban spaces, such as shopping malls and retail stores, and social media platforms such as Facebook.
Born in Bodø (1982), Aleksander Johan Andreassen is currently based in Oslo. He works primarily with performance, film, and installation. His artistic practice includes not just his own film and exhibition projects, but also collaborations with other artists, performers and creatives from the fields of film, dance, performance, and theatre. His work has been presented both in Norway and abroad. His film Strim (2017) won the Golden Chair for best Norwegian short film at the Norwegian Short Film Festival in Grimstad, and he won the Critics Award in 2015 and 2019 at the Trøndelag Exhibition. He trained at Nordland kunst- og filmskole, Bergen Academy of Art and Design, and Konstfack – University of Arts, Crafts and Design in Stockholm. In autumn 2021, he will begin a research year at the Jan van Eyck Academy in Maastricht, Netherlands. For a selection of his works, see www.aleksanderjohan.com
The exhibition is supported by Arts Council Norway's Fond for lyd og bilde and by Public Art Norway.
Work descriptions:
Alle tankers slekt (All Thoughts Are Kin) (2015) 24 mins.
The film follows a young man who claims to be possessed by demons. With his open attitude and unique perspective, he gives us an insight into what it is like to live on the margins of society and the consequences it has for him.
Strim (2017) 19 mins.
In the film Strim, we join Sigrid on her quest to find her missing cat Liv. As Sigrid searches, her inner monologue gradually becomes externalised in action and movement. As she collides with her local community, she is led on in new directions. Sigrid is played by the dancer Sigrid Marie Kittelsaa Vesaas. Strim was filmed and developed in Groruddalen in Oslo.
Centarium (2020) 22 mins.
Staged and filmed in chosen shopping centers during mostly normal opening hours, a chain of events is started by a mannequin coming to life. A cleaner glimpses this, and the film follows these two bewildered characters' meetings and movements in the shopping centers. Centarium is a hybrid film that combines genres such as documentary, fiction, and stop-motion animation. First edition of Centarium has been produced in Mo I Rana, a town where shopping centers have had a defining impact on the public spaces.